Explore the Bourgeois Hyundai Model Lineup in Midland, Ontario
As the fourth-largest vehicle manufacturer in the world, the Hyundai Motor Company offers a wide range of impressive, practical, and stylish vehicles. From Canada's most fuel-efficient car, to J.D. Power's top-ranked Midsize SUV and the performance-oriented N Line, there's a Hyundai vehicle perfect for everyone in every walk of life. Explore the vehicle lineup at our Midland, Ontario dealership below, where you can examine our in-stock inventory or use our Build & Price tool to pick the perfect Hyundai with all the options you want. From there, you can trust the team at Bourgeois Hyundai to help you the rest of the way, whether you're looking for in-house financing, VIP home delivery, or anything else Hyundai-related!
Hyundai offers an award-winning family of crossovers and SUVs, all perfect for tackling your daily commute before enjoying Ontario's beautiful outdoors.
Venue
A sophisticated profile and a bevy of advanced safety features make the Hyundai Venue the perfect choice for tackling the urban jungle—and beyond.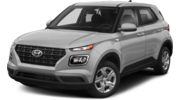 Kona
The Hyundai Kona is a subcompact SUV, but it offers full-size style, cargo capacity, and personality, not to mention an abundance of value.
Tucson
The great outdoors doesn't stand a chance against the Hyundai Tucson, thanks to this bold crossover's serious performance capabilities.
Santa Fe
The advanced safety of the Hyundai Santa Fe might make it a family-friendly SUV, but that might be underselling how capable and stylish it is, too.
Palisade
Bigger may not always be better, but the Hyundai Palisade—with seating for up to 8 passengers—is a large SUV with big capability.
Kona Electric
The Hyundai Kona Electric offers all the same safety, style, and cargo space that makes the Kona such an exceptional crossover, now emissions-free!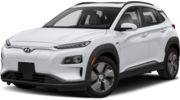 Nexo
Signalling a new day in the automotive landscape, the Hyundai Nexo utilizes advanced fuel-cell technology to provide revolutionary efficiency.
Safety? Check. Smart technology and features? Check. Exceptional style, and thrilling performance? Hyundai's compacts and sedans have it all.
Elantra
A compact car brimming with stylish looks, smart safety, and serious performance, the Hyundai Elantra is a small ride with huge value.
Elantra Sport
A turbocharged engine rockets the sleek and stylish Hyundai Elantra Sport from the compact class all the way into track-ready territory.
Elantra GT
A hot hatchback with style, utility, and cargo room to spare, the Hyundai Elantra GT is as practical to drive as it is fun.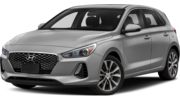 Elantra GT N Line
With a serious motorsports background, the thrilling Hyundai Elantra GT N Line is as at home on the track as it is on your daily commute.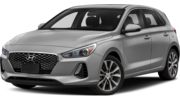 Sonata
A stylish sedan with smart technology and safety features, the Hyundai Sonata is the perfect example of what the Hyundai brand brings to the table.
Sonata Hybrid
You'll find everything you love about the Sonata in the Hyundai Sonata Hybrid, along with greater fuel economy and a smaller carbon footprint.
IONIQ Hybrid
Revolutionary is one way to describe the stylish Hyundai Ioniq Hybrid, a hybrid sedan offering both serious power and stellar efficiency.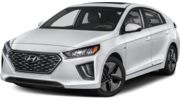 IONIQ Plug-In Hybrid
The Hyundai Ioniq Plug-in Hybrid continues the tradition of offering revolutionary performance and efficiency, this time in a plug-in sedan.
IONIQ Electric
The Hyundai Ioniq Electric is a fully-electric vehicle, in the sense that its looks and performance are truly electrifying. Oh, and its power source too.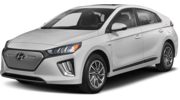 Veloster
As unique as they come, with a heavy-duty dose of performance and utility, the Hyundai Veloster sports coupe is a true original.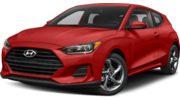 Veloster N
What happens when you add N Line performance to an already potent sports coupe? Test drive the absolutely thrilling Hyundai Veloster N and find out.
Accent
The Hyundai Accent offers no shortage of reliability or dependability. As for value? You simply won't find a compact car offering more.
If you're looking for an advanced, award-winning vehicle brimming with smart safety features, style, and serious capability, you won't find anything that matches a Hyundai. Whether you're looking for an SUV to shuttle your family, or something sporty to turn your commute into the best part of your, the vehicle lineup at Bourgeois Hyundai has the right ride for you. Learn more by giving us a call, or filling out the form below.